PA Plastic Sheet , English name: Polyamide Plastic Sheet,also call nylon plastic sheet which is one of engineering materials,it is widely used in many fields.
Advantages:
1. High strength and stiffness;
2. High impact and notching impact strength;
3. High heat deflection temperature ;
4. Good at dempening;
5. Good glide and limp home characters;
6. Good chemical stability against organic solvents and fuels;
7. Resistant to thermal aging (applicable temperature between -40°C and 90°C;
8. Size alternation by humidity absorption must be considered;
Disadvantages:
1. The water absorption rate of nylon can be as high as 9%;
2. Physical stability is sensitive to temperature and humidity;
3. Dimensional stability is sensitive to temperature and humidity.
Application:
1. Nylon is widely substituted for wear parts of mechanical equipment, or used as quick-wear parts
of equipment instead of copper and alloy;
2. Shaft sleeve, bearing bush, lining, lining plate, gear;
3. Worm gear, roller copper guide rail, piston ring, seal ring, slide block;
4. Spheric bowl, impeller, blade, cam, nut, valve plate,
5. Pipe, stuffing box, rack, belt pulley, pump rotor, etc.
Production:
NYLON SHEET Color : white /black /blue/etc
NYLON SHEET Thickness :6-250mm
NYLON SHEET SIZE : 600x1200mm/1000x2000mm/1220x2440mm/1020x2040mm etc.
NYLON SHEET:100% virgin ,A grade
Remarks:other size & color can be customize
Technical Data Sheet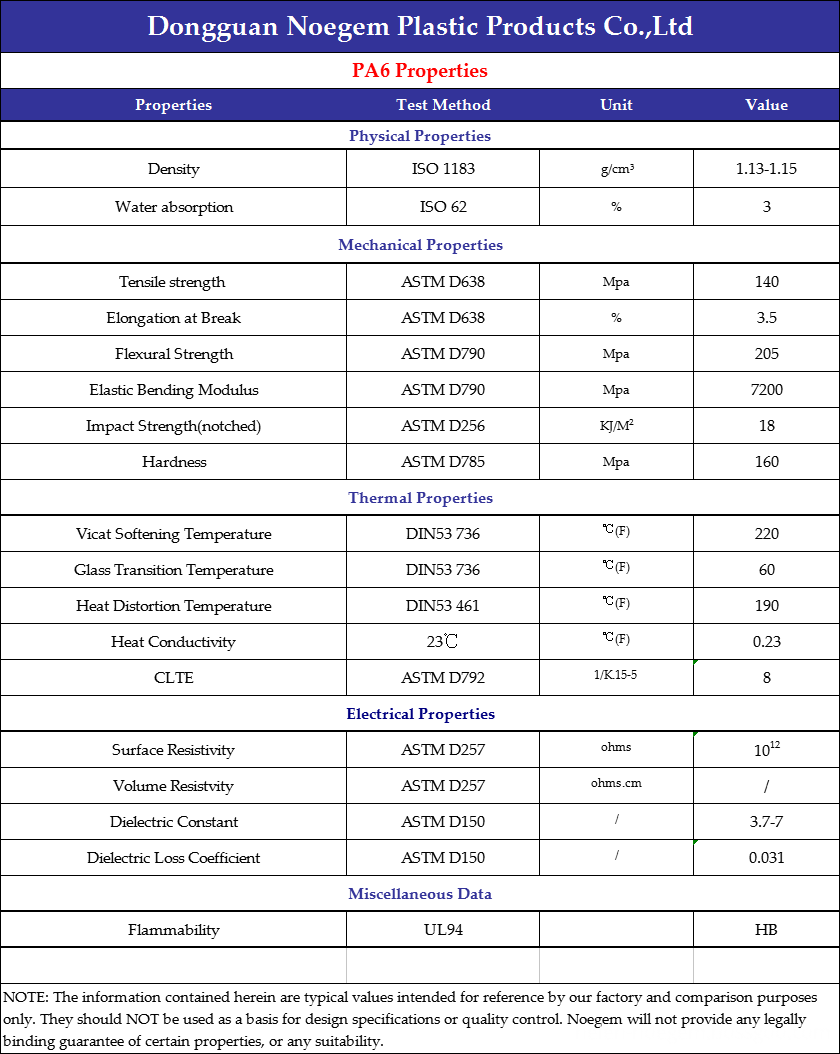 PA Plastic Sheet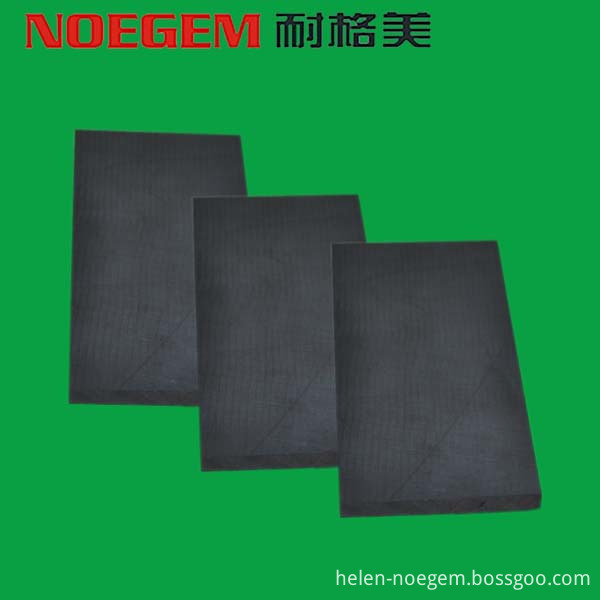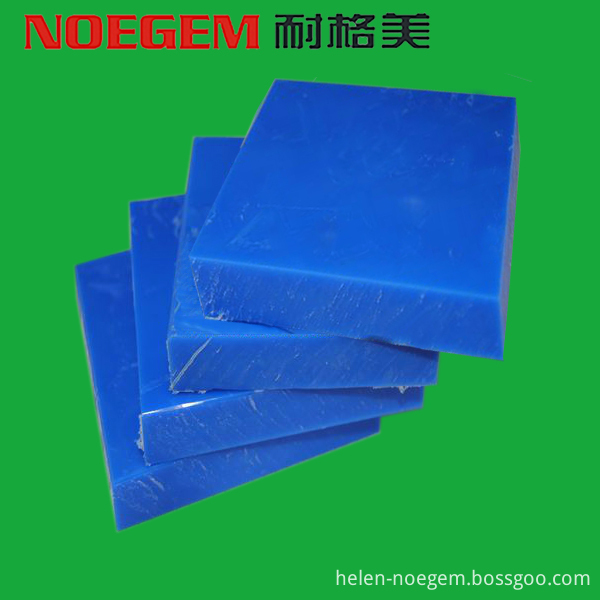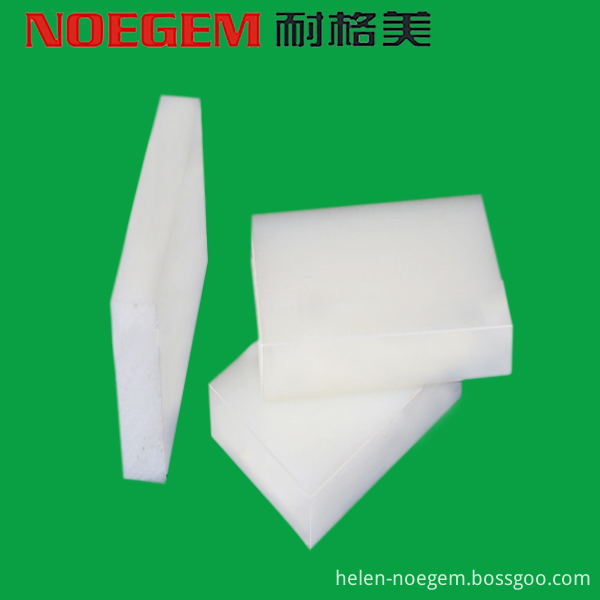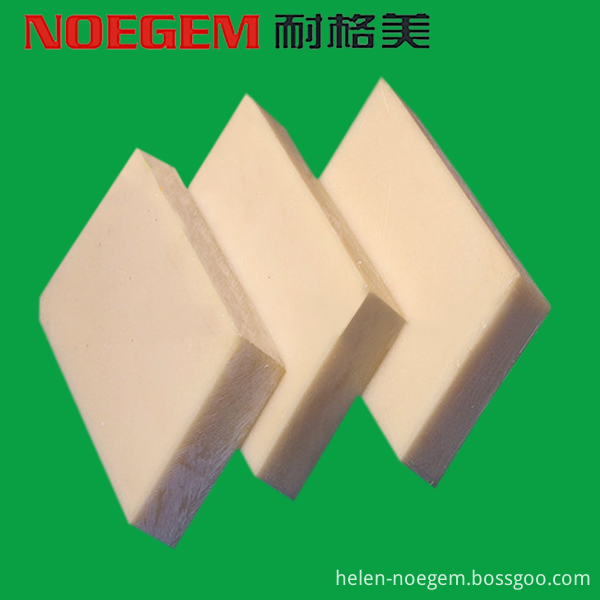 Processed semi-finished product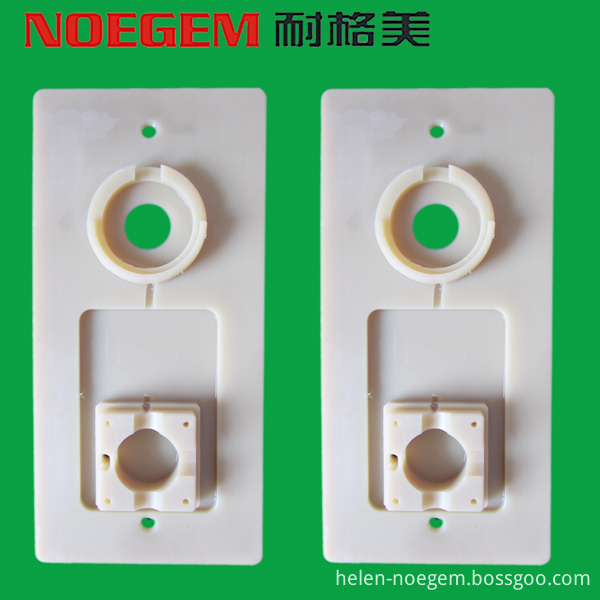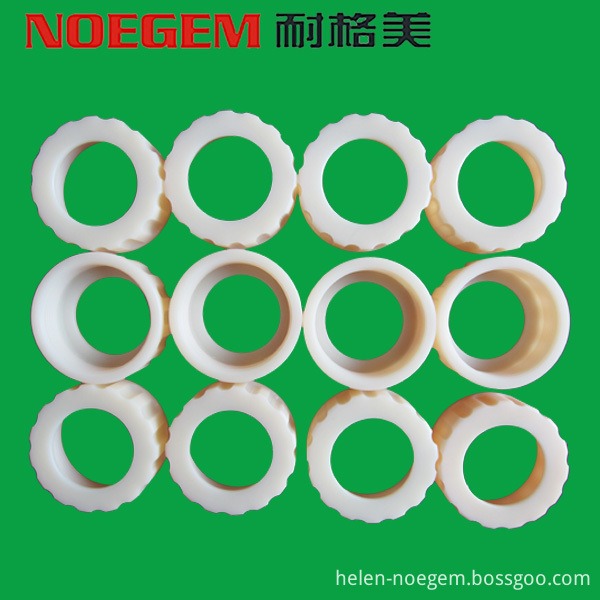 Acceptable lead time (adjustable factory schedule )
Factory controlling quality
Competitive factory price
NOEGEM GUARANTEEE GOOD QUALITY FOR ALL CLIENTS .
YOU WILL GET BEST SERVICE FROM NOEGEM .
WARMLY WELCOME YOU VISIT OUR FACTORY .